Ed. note: This is cross-posted on the U.S. Department of Transportation's blog. See the original post here.
Under the Obama administration, the U.S. Department of Transportation has been working hard to support communities across the country as they adapt the planning, development, and management of their transportation assets for greater resilience in the face of climate change. And earlier today, I kicked off a workshop to share tools and resources to help states, transit agencies, and local communities do just that.
This was an important workshop — more than 50 people attended in person with another 400 joining us online — and it comes at an important time in the history of transportation in the U.S.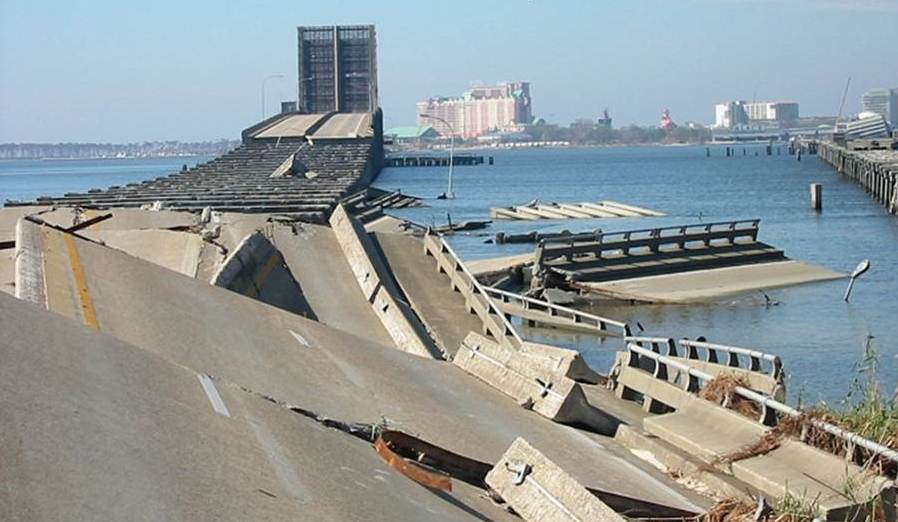 U.S. Highway 90 bridge over Biloxi Bay after Hurricane Katrina in 2005.